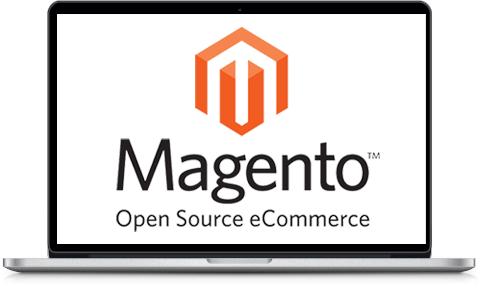 Magento Development
Magento is a powerful platform to launch sites for buying and selling products online. Some of the largest e-Commerce companies on the market use this tool to improve their websites. Basically it is a comprehensive open source solution (code released) for the development of web pages oriented to online sales. If you are thinking of opening a store on the net, there are several reasons why you should consider using Magento developers Sydney help.
HOW DOES IT WORK?
One of the best things about Magento is that it is very simple to use. With a few simple steps the tool will allow you to connect your online store to PayPal, Google Shopping or other systems widely used by users. While some of the most important brands on the market use Magento, small businesses can use it as well.
Magento allows you to create a custom website with complete control of the functionality and appearance of the website.
WHY CHOOSE Magento developers Sydney?
By opting for the Open Source Magento platform, you have been able to open your borders widely with a versatile and flexible system. Your merchant website needs to be developed quickly? Magento can very well meet your needs. Your activities are growing and you want to adapt your shop online? You have chosen the right management tool.
In our experience, we can say that creating a Magento site is a proven and sustainable solution. The Magento solution has been designed for businesses and individuals who want a walking site that they can manage on their own. The Magento developers Australia platform is suitable for sites with thousands of visitors and thousands of products, but it can also make small websites.
In control of your business intelligence
In addition to these features, you will also be able to generate a variety of reports on sales, inventory, dropping baskets, customers, and more. Thanks to the numerous reports, it is possible to analyze the activity of your site with detailed statistics. All these reports will allow you to have a very detailed picture of your activities and can help you guide your decisions.
Powered by a large number of functions that can be used in the Control Panel, Magento is expandable and adds functionality with extensions available on the Magento Marketplace. As Magento is a CMS, it has an administration area in which it is possible to manage your products and your sales, but also to customize and configure your e-commerce.
WHY DO BUSINESS WITH OUR TEAM?
Our years of experience as Magento developers Sydney have enabled us to work with numerous extensions that enrich the platform to better meet specific needs: optimize performance, connect to APIs, improve the user experience, integrate marketing tools, and more.
With the vast amount of modules available on the Magento Marketplace, we will be able to modify your site to align it with your vision. If nothing exists to accommodate you, we will develop the necessary extension to make your site a completely personalized solution. The configuration and its development are carried out according to the pragmatic logic and the evolutionary use of the platform.
We can carry out your project from A to Z; right from the installation of the Magento software on your server, through the configuration of the catalog of products, the integration of your carrier for the calculation of the cost of transport, linking your shop in line with your merchant account processor to collect payments and other customizations and automations imaginable.
Our vast experience and discreet interest in understanding customers as Magento developers Australia, it allows us to better understand the diversity of the needs of a company, be it in programming, management, marketing or design.